MEET CHRISTI PEROVSKI… PRINCESS KAMALA!

March 4, 2014

By
Aladdin3477

Movie News
,
Production News

1 comment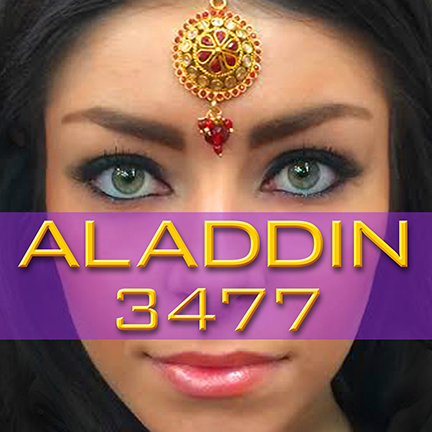 The first official casting for Aladdin 3477 to be announced is the lovely and talented Christi Perovski, who will be playing the lead role of Princess Kamala! She has been modeling since she was 11 years old and acting since she was 14. Christi has been in a number of independent films as well as movies like Whip It starring Drew Barrymore and Real Steel starring Hugh Jackman and Evangeline Lilly.
Christi is one of well over a thousand young women from around the world who had submitted to the Aladdin 3477 Casting Call, hoping to land the part of the Princess. Casting Director Brandt Keller narrowed the search down to about 100 potential actresses, about a dozen of which auditioned for the role. Christi comments on the experience, "I went into the audition not knowing what to expect and had not known of Matt Busch previously. I treated it like every other audition. I was just myself, and Matt and Linzy made me feel very comfortable."
How did Christi react upon learning that she had nabbed the lead and was cast as Princess Kamala? "I was at work when I found out I got the role. I was speechless and it honestly didn't sink in right away. On the way to my car after work I did the happy dance, and called my Mom to share the great news!"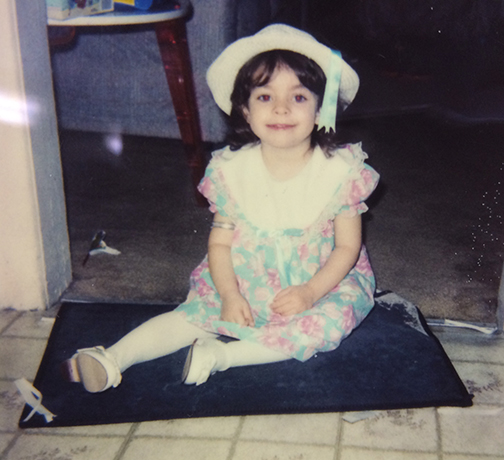 This excitement stems not just from landing the lead role, but Christi's early childhood obsession with Aladdin. "Yes, I am a fan of the Disney version." Shares Christi, "When I was little my Mom would read me the story every night, and I must have watched the movie a hundred times. I also had a small carpet I'd sit on when I was little because I thought it could fly like in the movie."
Details on how exactly Princess Kamala differs from Disney's Princess Jasmine are not completely unveiled at the moment, other than the Princess in Aladdin 3477 is from India and 1,500 years in the future. However, Christi offers some further insight, "I'd say my character is a bit sassy, yet sheltered, and smart but falls for bad boys. I can relate to my character in those aspects and so I feel I'll bring a realism to her that other young girls can relate to."
I'd say my character is a bit sassy, yet sheltered, and smart but falls for bad boys. I can relate to my character in those aspects and so I feel I'll bring a realism to her that other young girls can relate to."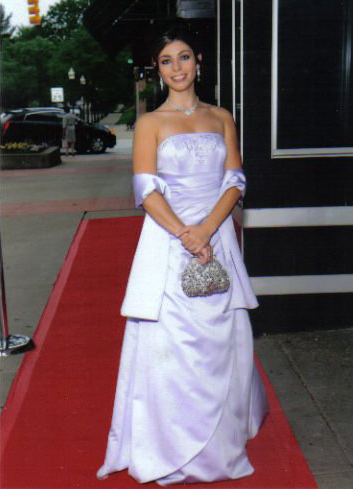 Producer Lin Zy comments on what Christi brings to the table as Princess Kamala, "She really is exactly what we were looking for. Wait until you see this girl decked out in some of the elaborate dresses for the film. There's a certain standard needed for stunning Disney Princesses, Star Wars Princesses, and even Aladdin Princesses of the past. Aladdin 3477 will not disappoint in that regard!"
"One of the things that has really impressed me with Christi," comments Director Matt Busch, "is her professionalism and dedication to the craft of acting. We noticed that right away in the audition, but even since getting the part, this girl has been working non-stop to do all she can in preparation for this character that I know everyone is going to love."
Of course, the collective hope with Aladdin 3477 is more than just an independent film. The brand will be aimed at many licensed products and multimedia opportunities, which would heavily involve the cast to varying capacities. Christi comments, "I would love to see there be as much publicity for this film as possible. But I would also be excited to see trading cards, art prints, posters, and apparel. It would be super awesome to see my castmates along with myself on things that we can share with fans of Aladdin 3477!" Fans won't have to wait too long, as plans for all of the above are already underway.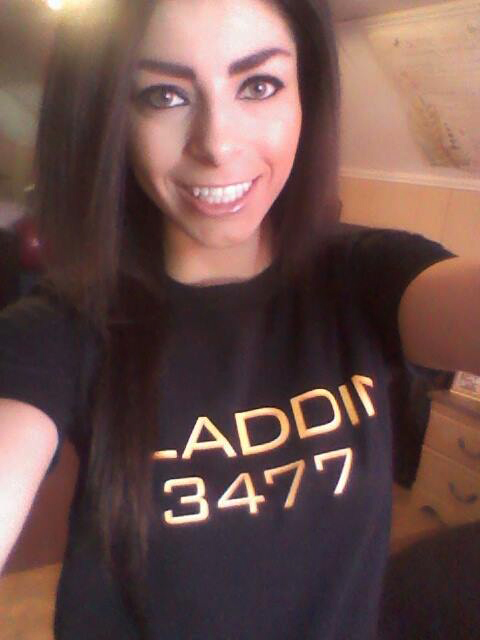 With principle photography on Aladdin 3477 right around the corner, Christi has a lot to look forward to. She observes, "I'm most excited to work with others who also have a passion for film." Needless to say, come this May when shooting begins, Christi Perovski will be in the right place.
---
One Comment
Leave a Reply
You must be logged in to post a comment.